Tourist Route Klanjec – Kumrovec – Veliki Tabor
The route begins in Klanjec, a picturesque Zagorje marketplace, situated on the ridge between the Sutla and Krapina rivers' areas. Klanjec is 55 km away from Zagreb and 5 km from Kumrovec. The altitude of the nearby mountain, Cesarska Gora, is 511 m. There is a magnificent building of the Franciscan Monastery with the Church of Annunciation. One of the first early Baroque monuments is preserved in the original form and is also the mausoleum of the Erdödy family. Beside the sacral artworks, the monastery also presents two restored sarcophagi by family Erdödy.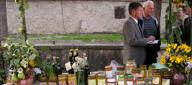 The town's history is rich with names of great men of the Croatian culture and historic heritage. A part of his life was spent in the nearby Novi Dvori castle by the poet Antun Mihanović, the author of the Croatian national anthem, so the inhabitants of Klanjec erected a monument with his bust in the central square already in 1910. There is also the Gallery of Antun Augustinčić. Liberated from the modern urban jungle, Klanjec offers visitors afternoon walks in the streets or forests to the nearby Chapel of St. Florian, the town's patron saint. A bike trail through the green hills of Zagorje landscape starts here, as well as the trail to the mountain lodge on Cesargrad, fishing on the Sutla river or rest and food in one of the restaurants offering traditional cuisine and home-made wine. A wine society and the Honey Society Kvirin Broz are active in Klanjec.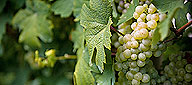 For resting and good food we recommend the family farm Trs. In the idyllic Zagorje landscape in the village Gredice there is the Stara Vodenica rural tourism facility, offering home-made delicacies. If you wish to spend more time there, Tuheljske Toplice spa is only six kilometers away, offering thermal and sulphurous hot springs and mineral peloids. Four kilometers from the Tuhelj Spa is the town with the Parish Church of Mary's Ascension with two early Baroque statues: Troubled Jesus and Grieving Lady. The road continues to the picturesque Zagorje town of Kumrovec and one of the main attractions - the ethnological museum Staro Selo Kumrovec. Accommodation and catering is possible in the restaurant and excursion site Zelenjak in Kumrovec.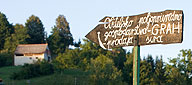 Further along the route is the village Zagorska Sela and the Parish Church of St. Catherine. Accommodation and catering is recommended in the rural tourism facilities Masnec, offering home-cooked food and accommodation, as well as the family farm Grah, offering domestic delicacies from Zagorje area. In the far northwestern part of Hrvatsko Zagorje, near the village Desinić and on the beautiful hill there is the fort and castle Veliki Tabor, declared by UNESCO as one of the cultural monuments of the highest category.
Accommodation and catering options: lodging house Zelenjak - Kumrovec, lodging house Stara Vura - Kumrovec, rural tourism Stara Vodenica - Klanjec.