Tourist Route Gabrovica – Eco Village Žumberak - Smerovišće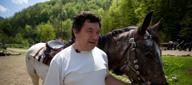 This tourist route begins in Gabrovica where the left turn at the crossroads the road leads to Bio Park Divlje Vode.The route continues along the macadam road through the forest and along the fishery and the Bregana stream towards the Eco Village Žumberak in Koretići. Here, visitors may rest and turn back to Samobor, take the hiking path to Poklek or the road further to Novo Selo Žumberačko.
The main macadam road leads from Koretići to Jelenići, where at the crossroads the left road passes the picturesque villages of Golubići, Pavkovići and Dragonoš to Smerovišće, and the right leads towards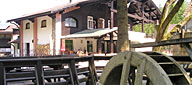 Mrzlo Polje Žumberačko with the Church of St. Peter and Paul. The views from Dragonoš are wonderful: to Sveta Gera and the famous Chapel of St. Elias, the plates with scattered villages, while in good weather Ogulin and the rocks of the popular alpine and hiking center Klek are visible. The macadam road changes to asphalt just before the village Šipački Breg. The descents are steeper and one of the roads may take you to the Cerinski Vir waterfall, then Smerovišće and the famous restaurant "K Dumiću".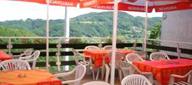 After Smerovišće, the route is no longer steep and leads to Samobor, but the curious visitors may visit Slani Dol, taking a steep path uphill through the forest or take the left turn at Ludvić stream by car. We recommend the hall of the Nature Park Žumberak - Samobor and the permanent exhibition of the park's animals and plants. Above the hall there is the "Florijan" inn, while the excursion site "Gogo" is in the center of Slani Dol with accommodation facilities.
Accommodation and catering options: Eco Village Žumberak - Koretići, Bio Park Divlje Vode - Stojdraga, excursion site Dumić -Smerovišće, excursion site Gogo - Slani Dol.