Tourist Route Samobor – Vrhovčak – Bregana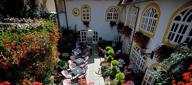 This tourist route begins in Samobor at the King Tomislav Square, five minutes from the bus station. There are several cafes and the Tourist Board where visitors may pick up leaflets and a map of the Samobor hills. On the square, beside the Livadić cafe, there is a narrow pedestrian street, Stražnička, where family Filipec offers their own Samobor bermet and muštarda, the famous appetitive wine and spiced mustard, in their own cellar.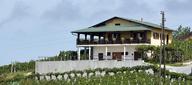 The route continues along the asphalt road to Vrhovčak and the wine cellar Koletić-Pavlin. Visitors may taste wine and bermet or arrange tasting of home-cooked food. This is also a belvedere with a view to Hrvatsko Zagorje and Slovenia. In the village Vrhovčak there is an old chapel dedicated to St. Vitus the Martyr, and somewhat further the Chapel of the Holy Cross in Otruševac, where Igo-Mat, the meat processing plant, is located and producing Samobor meat delicacies, as well as the County's trade mark "Samobor Salami". A hundred meters farther is a restaurant "Kod Špilje", beside the Grgos's Cave, which is protected as a cultural monument. The educational path Otruševac has 9 marked stops with appropriate information, along its 2 kilometers. At the end of the village Velika Jazbina there is the road Samobor - Bregana, left to Bregana and right is the Classicistic castle in Lug (Balagov Castle).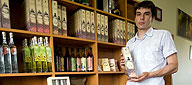 An interesting fruit processing and drying plant and manufacture, MDM Rakije Perković, where visitors may see the production of fruit brandies and liqueurs.
Accommodation is possible in Mala Jazbina, in the Golubić lodge.