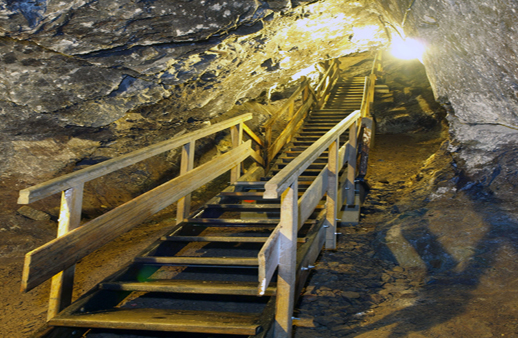 20.07.2012
The St. Barbara Mine is open
St. Barbara Mine in the village of Rude is the newest tourist attraction in Samobor. The protection and preservation of technical and mining - geological heritage and the realization of the idea as wel as long - time dream about opening a mining museum members of the Folk Group Oštrc, is the part of a comprehensive project entitled "The wealth of the underground world in the past and today", financed by the PHARE pre-accession funds of the European Union.
Centuries of the past of mining in Rude has revived by opening Mining Open Museum. The oldest records show that exploring copper mines in Rude began 1210 and in 1850 began production of the iron ore (siderite). The mine was closed 1959 because of nonrentability
The restoration of the mine has lasted over 10 years in which period restored 350 meter tunnel (tunnel Kokel and Holy Trinity in which iron ore (siderite) was exploited).
St. Barbara Mine is operating by Samobor Museum.
Vizitor Hours: The Mine opens during weekends and holidays from 10 a.m. to 5 p.m. , and other days of the week by appointment only.
Tickets: Preschool children has free admission. Entering is possible only with parental accompaniment. Price for single tickets for adults is 30 kuna.
Tour through mine takes 30 minutes. Entire mining and botanical educational trail with an expert guide takes 1 to 2 hours.
Information:www.www.samoborskimuzej.hr